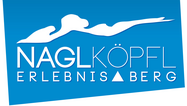 Comparto sciistico

Piesendorf Niedernsill

840 - 1.050m
Informazioni attualiOggi, 10:46
Impianti
Periodi di apertura Inverno
Stagione

23.12.2023 - 03.03.2024

Apertura

12:00 - 16:00
Skibetrieb täglich von 09.00 -16.00 Uhr
SnowTubing täglich von 12.00 - 16.00 Uhr
Piste
facile

0,5 km

medio

2 km

difficile

nd

complessivo

2,5 km
Comparto sciistico
Erlebnisberg Naglköpfl
That's unique within the whole Alps: On the Erlebnisberg Naglköpfl you get to know the fun factor in the snow. Because there´s every imaginable fun sports.
SnowTubing
Samba in the snow: the 270 meters long SnowTubing alley with SnowTubing lift is additionally equipped with a sound system.
Opening hours: daily from 12 noon till 4 pm
Zipflbob
More than 30 years ago, this was just a mini-bobsleigh for children. Now a cult piece of sports equipment. Erlebnisberg Naglköpfl present a Zipflbob-run with a Transfer to the start.
Trampoline
For sportsmen the trampoline has become a standard exercise to improve fitness. For everyone else it is just great fun.
Permanent timing track
Do you fancy a race? You don't have this opportunity everywhere. As you speed down the mountain on our timed race track, we measure your time accurately to a hundredths of a second.
Tandem Paragliding
Enjoy a short Tandem flight starting from the Naglköpfl or if you dare, a long high one from the Schmittenhöhe. Registration required!
Contatto
Erlebnisberg Naglköpfl
Walchen, A-5721 Piesendorf
Telefono

Info neve

Homepage
Richieste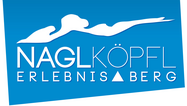 Trova un alloggio Piesendorf Niedernsill
2 Hotel, Appartamenti vacanze...
Manifestazioni
02.05. - 17.10. rispettivamente MA

02.05. - 20.10. rispettivamente LU, MA, ME, GI, VE

02.05. - 20.10. rispettivamente LU, MA, ME, GI, VE

05.05. - 20.10. rispettivamente VE

15.05. - 30.09. ogni giorno
Webcams
Stazioni sciistiche preferite