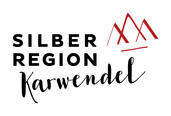 Kolsassberg
906 - 2.252m
The little municipality of Kolsassberg with its just under 750 residents is located at 906 metres above sea level "in the south"of our Silver Region Karwendel - or south of the Inn River.
Kolsassberg belongs to the parish of Kolsass, is located at the western slope of Weerbachtal Valley in the Tux Prealps and offers not only splendid views of the Karwendel Mountains. The municipality comprises the four districts of Ausserberg, Innerberg, Merans and Hochhäuser. Kolsassberg can be reached along the local road, which then leads on to Sagalm (1,712m) at the foot of the "Roten Wand" (red wall) (2,252m) and then further on to Weidener Hütte Lodge (1,799m). At this point, a crossing leads past Nafingalm and the 2,292 metre high Geiseljoch ridge into Tux and Zillertal Valley. This crossing was of great significance in times past.
The "Rettenberg Castle Ruins" are the most significant historic buildings in the municipality of Kolsassberg. The castle was built in 1429 by Florian Waldauf. Meanwhile, only remnants of the breathtaking building remain, which today is private property. The Rettenberg ruins are famous for the popular "Castle Festival" held annually on the third weekend in July - seeing that this festival represents a unique highlight in the region.
The little mountain church in Kolsassberg can be seen already from afar. It was consecrated in 1974 and is very popular thanks to its original, informal setting for family celebrations such as weddings and baptisms.
You like to go on wonderfully scenic hikes or mountain bike tours in summer? Then you're in the right place in Kolsassberg, because the village provides the optimal starting point for a romantic height across the suspension bridges to the high alpine meadows on the local mountain of "Rote Wand" or onto the surrounding peaks of the Silver Region Karwendel.
For the culturally aware among you there are also many exciting attractions to discover in the surroundings of Kolsassberg.
---
---
Consigli per il tempo libero Kolsassberg
Visualizza tutti i consigli per il tempo libero
---
Contatto Kolsassberg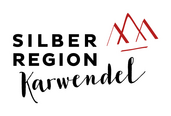 TVB Silberregion Karwendel
Münchner Straße 11, A-6130 Schwaz
Telefono

Fax

Homepage
Località Silberregion Karwendel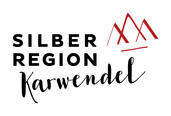 Trova un alloggio Kolsassberg
10 Hotel, Appartamenti vacanze...
Offerte e Pacchetti Kolsassberg
Webcams