Weißkirchen in Steiermark
689m
The communities of Eppenstein, Maria Buch - Feistritz, Reisstraße and Weißkirchen have grown together since 1st January 2015 to form the new "market community of Weißkirchen in Styria ".
Many cycling and mountain bike tours lead from here through the Zirbenland. In addition to the eponymous church in the centre of the village, the historical Ruine Eppenstein, which is well looked after by the castle association, the place of pilgrimage Maria Buch is also worth a visit.
The Zirbenland is embedded in the "green heart" of Austria, Styria.
Nature lovers will find an interesting range of leisure activities and culinary delights, framed by the picturesque landscape of the Seetaler Alps, the Stubalpe and the Gleinalpe. Extensive cycling tours, leisurely hikes and winding motorbike tours make the adventurer's heart beat faster here.
Fisching near Weißkirchen is also home to the first 50 Plus campsite, which has won awards and is reserved for the 50 Plus generation. Extensive grounds and a bathing pond invite you to relax.
The forest bordering Weißkirchen surrounds the Fisching hydroelectric power station. Here you can experience many a natural spectacle with many aquatic animals and a stunning panorama.
Experience the Zirbenland with all your senses, it's worth it!
---
---
Consigli per il tempo libero Weißkirchen in Steiermark
Visualizza tutti i consigli per il tempo libero
---
Contatto Weißkirchen in Steiermark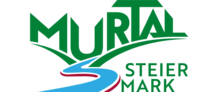 Erlebnisregion Murtal
Red Bull Ring Straße 1, A-8724 Spielberg
Telefono

Homepage
E-Mail