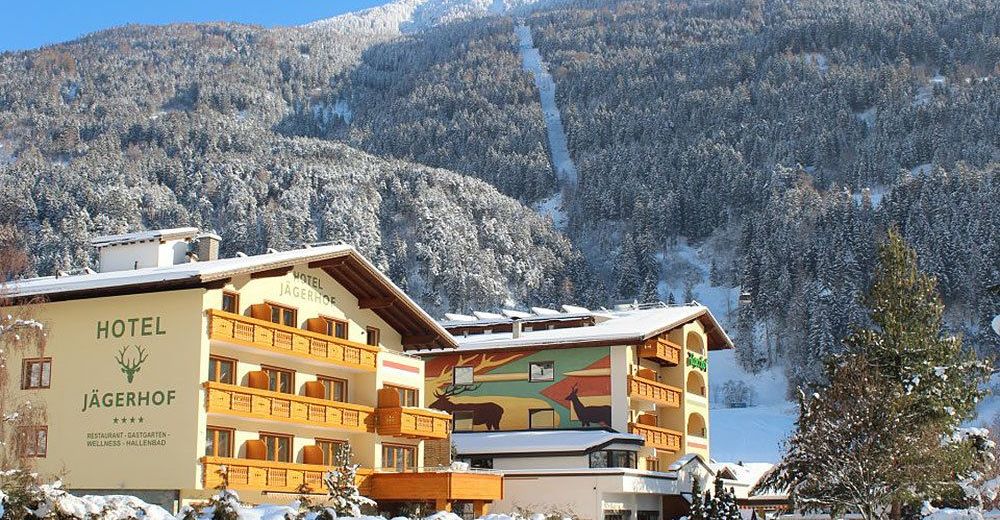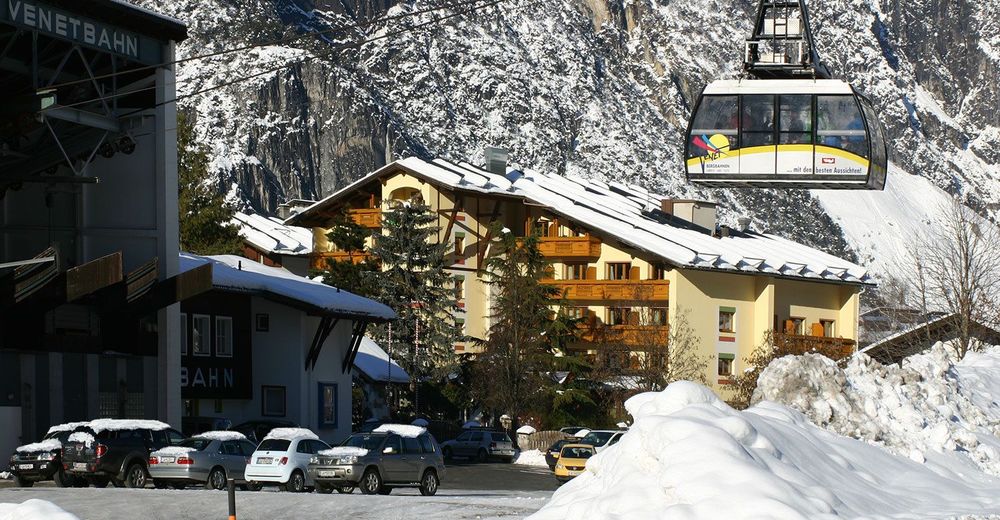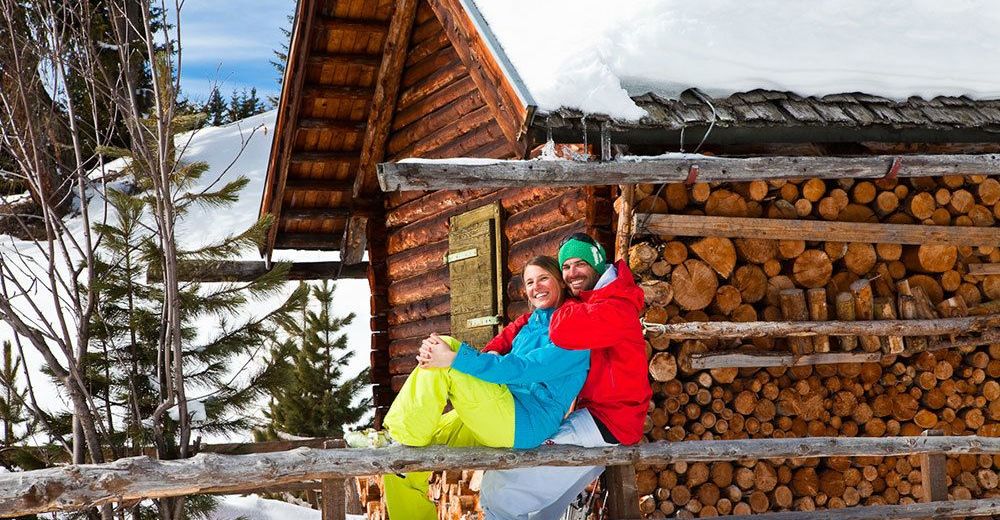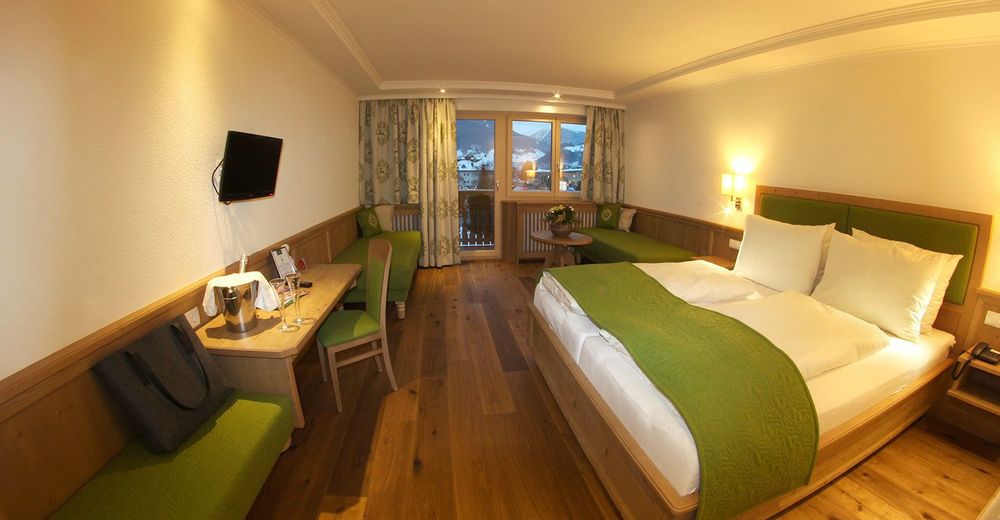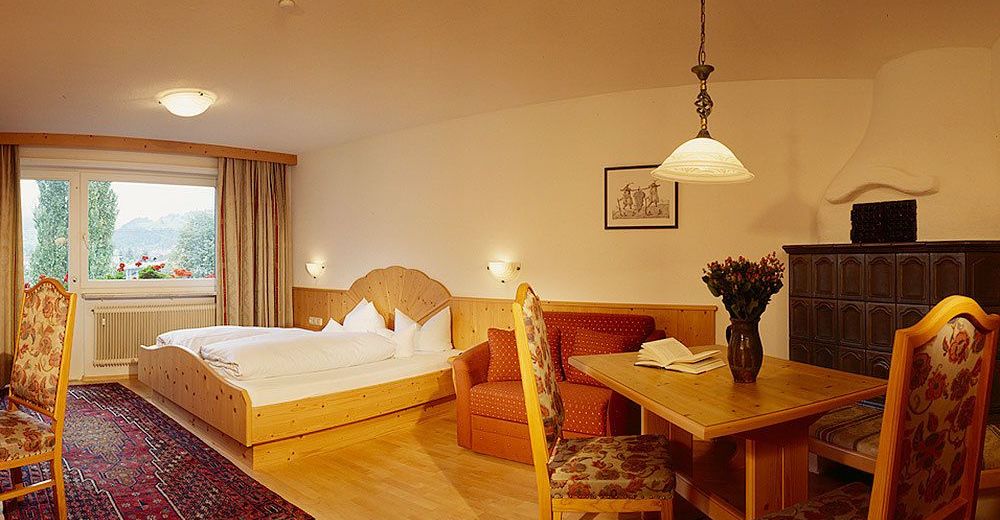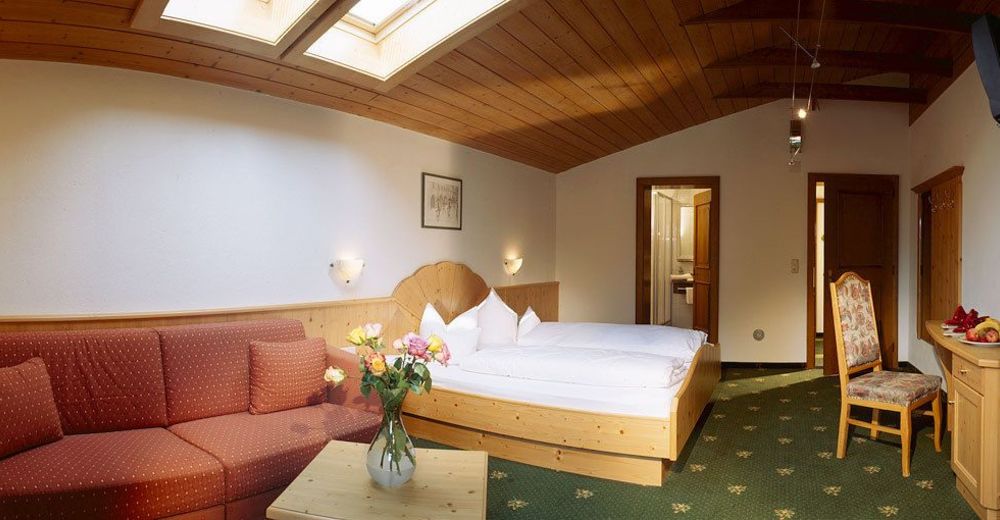 Welcome to the hotel Jägerhof !
Hotel
Jägerhof in Zams is the perfect 4-star hotel for your mountain summer holiday in the Alps! Close to hiking and mountain-bike trails.
The unique location together with great food and wine, spa, beauty, wellness treatments provide highlights for families, athletes and nature lovers alike. These features make Jägerhof into the wonderful holiday home that leave few wishes unfulfilled. Our guests are always in the embrace of warm hospitality developed over generations.
Accommodations
Pleasant living ambiance, comfortable rooms – connecting the practical with the beautiful. Spend some revitalizing days at our 4-star hotel, enjoying our comfortable rooms to wake up ready for another day filled with exciting adventures in the Tyrolean mountains.
Exhale and forget about everyday stress here in our cozy rooms. Spacious rooms feature everything needed for a pleasant and relaxing holiday, like a sunny balcony, cable TV, direct dialing telephone, safe, and bright, modern bathrooms.
SPA
Refuel energy while floating in the adventure pool with waterfall and counter-current system. Treat your body and mind to the wonderful scents in Swiss stone pine or chamomile saunas, the pleasant herbal or Turkish steam baths, or sit down in the whirlpool and treat your feet to a foot reflex zone massage. Round off with refreshing visits to the ice well, the Kneipp ciruit and the vitality spiral... it's so great to be here!
Modern tanning booths lend you that dynamic and healthy look. Put in a training session and lift some weight at our fitness gym, or just hang out at the hotel daybar. Treat yourself to lovely massages, facials and beauty treatments.
Venet Ski Area (780 m – 2.212 m)
The Venet ski area features more than 22 km, perfectly groomed pistes. Beginners and expert skiers alike love the beautiful south side with short steep sections and wonderful wide slopes direction Fließ. The intermediate and steeper sections are on the north side – these very snow-reliable and challenging slopes are perfect for free carvers and snowboarders. Children enjoy the practice lift, the spring-bungy facility, the magic carpet lift, as well as the playground.
Videos
Disponibilità Hotel Jägerhof
su richiesta
disponibile
non disponibile
luglio 2022
KW
lun
mar
mer
gio
ven
sab
dom
1
2
3
4
5
6
7
8
9
10
11
12
13
14
15
16
17
18
19
20
21
22
23
24
25
26
27
28
29
30
31
agosto 2022
KW
lun
mar
mer
gio
ven
sab
dom
1
2
3
4
5
6
7
8
9
10
11
12
13
14
15
16
17
18
19
20
21
22
23
24
25
26
27
28
29
30
31
Offerte Estate Hotel Jägerhof
Prezzi
| Inverno | Alta stagione | Alta / bassa stagione |
| --- | --- | --- |
| Pernottamento | - | - |
| con colazione | € 83 a € 115 | € 73 a € 88 |
| Mezza pensione | € 92 a € 124 | € 82 a € 97 |
| All-inclusive | - | - |
| Estate | Alta stagione | Alta / bassa stagione |
| --- | --- | --- |
| Pernottamento | - | - |
| con colazione | € 68 a € 84 | € 61 a € 77 |
| Mezza pensione | € 77 a € 93 | € 70 a € 86 |
| All-inclusive | - | - |