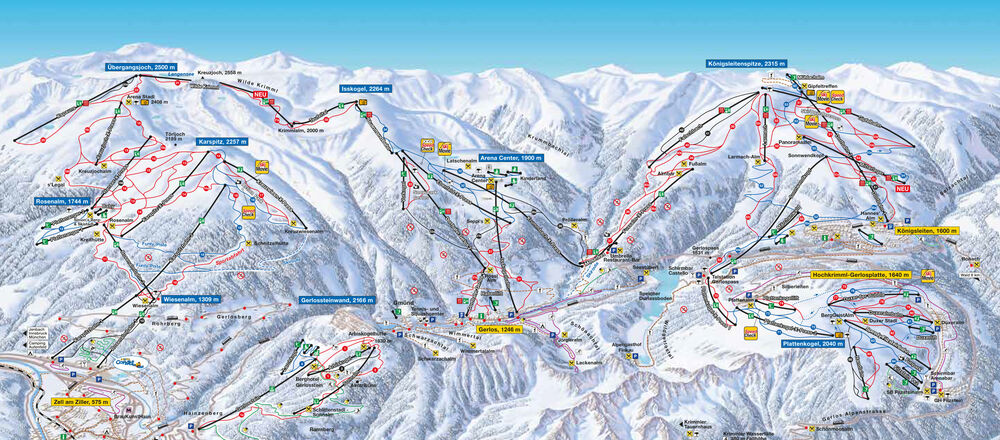 Piste per sci di fondo Gio, 07.12., 14:15
Esercizio attuale: ogni giorno
Cross-country skiing from December to Easter on one of nine trails in the Zillertal Arena!
Outdoor sports and nature – cross-country clears your head, it involves every major muscle group in your body and burns more calories per hour than almost any other form of exercise!
Discover Zillertal Arena's magical winter landscape on nearly 40 km of cross-country trails.
The extensive cross-country area is suitable for both beginners and advanced.
Choose between picturesque, easy trails along the bed of the Zillertal valley, or more challenging steeper routes in and around the majestic peaks of the Zillertal mountains.
The 2 trails (7 km) at the Gerlosplatte on an altitude of 1.640 m are still passable, during the snow melts elsewhere already. The longest cross-country route in the Zillertal valley takes you from Mayrhofen via Zell am Ziller to Uderns, and on the opposite side of the Ziller river from Stumm to Hart.
High-altitude crosscountry ski track and winter foothpath
The new high-altitude track at the Königsleiten mountain station starts at an altitude of 2,315m and is approx. 2.5 km in length. Alongside the high-altitude crosscountry ski track is a magnificent winter footpath, from which you can enjoy the magnificent panoramic mountain vista in total peace and tranquillity.
---
Videos
---
Informazioni aggiornate sulle piste di fondo
Website

E-Mail

Telefono

+43 5282 7165
Piste per sci di fondo Prospetto
10
pista per sci di fondo classico
27.5 km
8
Piste per skating
23.3 km
3
Piste montane
13.2 km
Höhenloipe (5 km) in Hockrimml. Lackenalm-Loipe (4,3 km) im Schönachtal in Gerlos Höhenloipe Lackenalm - Issalm (3,9 km) im Schönachtal in Gerlos
2
Piste con illuminazione artificiale
8.5 km
Die Fink-Rundloipe in Wald (1,5 km) ist jeden Abend bis ca. 20.00 Uhr beleuchtet! Schönachtal Loipe L2 - 1,5 km jeden Abend von ca. 17.00 - 22.00 Uhr beleuchtet!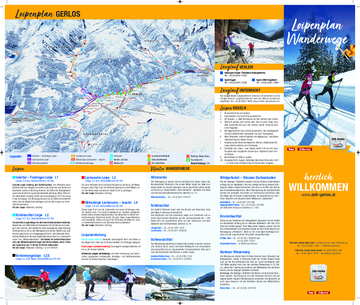 Altro
Noleggio
Sci da fondo Servizio
Contatto Ufficio del turismo
Zell am Ziller - Zillertal Arena
Indirizzo

Rohr 23, A-6280 Zell am Ziller

Telefono

+43 5282 7165

E-Mail

Homepage
Le più famose stazioni sciistiche di fondo