Sci di fondo
Längenfeld
1.180 - 1.600m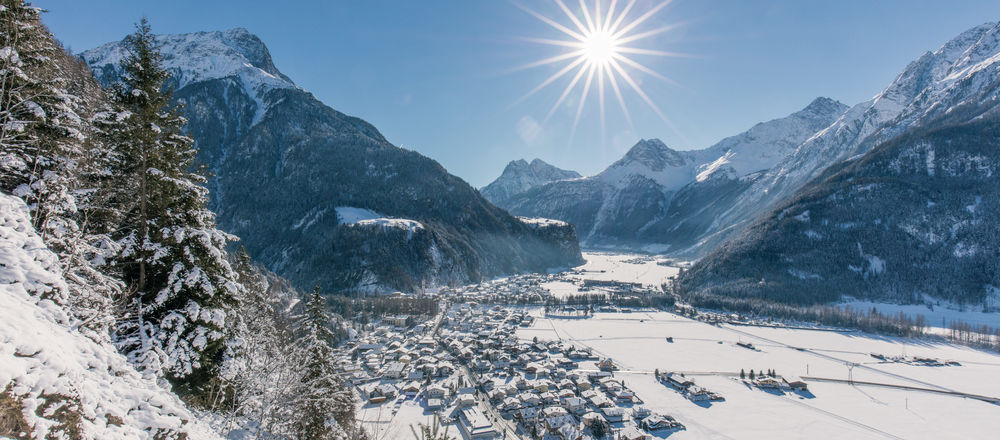 Cross-country trails and cross-country skiing in Längenfeld *
When it comes to winter sports, Längenfeld is particularly popular with cross-country skiers. At * 1180 meters above sea level *, fans of the Nordic sport can expect a true paradise with * 60 kilometers of well-groomed trails * that have been awarded with the Tyrolean trail seal. The width of the valley basin near Längenfeld in particular enables the creation of generous loops of cross-country trails, which have all levels of difficulty. * 20 kilometers of perfectly groomed skating trails * also offer the best conditions for skating fans.
The * Höhenloipe in Gries *, located at 1600 meters on the "first floor" of Längenfeld, offers athletes an alternative. If there is not enough snow in the valley, Gries awaits you with its guaranteed snow-sure high-altitude cross-country ski run. When cross-country skiing in Längenfeld, beginners as well as advanced and professionals will find the right trail for them.
In Längenfeld and Gries there are some ski rentals where you can borrow cross-country equipment.
Längenfeld has a lot to offer: from a romantic horse-drawn carriage ride to a fun toboggan run or a visit to the * Aqua Dome * - Tirol Therme Längenfeld - Längenfeld guarantees an unforgettable and varied stay.
Further information about cross-country skiing, cross-country skiing trails and trail maps can be obtained from Ötztal Tourismus at: laengenfeld@oetztal.com
Information on Covid-19 and the sanitation measures in Ötztal can be found at www.oetztal.com/de/winter/covid-19-sc...
---
Prezzi
---
Informazioni aggiornate sulle piste di fondo
Website

E-Mail

Telefono

+43 (0)57200 300
Piste per sci di fondo Prospetto
5
pista per sci di fondo classico
33.1 km
4
Piste per skating
27.5 km
1
Piste montane
15 km
Höhenloipe Gries (8,2 km klassisch, 6,1 km Skating)
1
Piste con illuminazione artificiale
7.8 km
Nachtloipe ( 5,6 km klassisch, 5,6 km Skating) Die Nachtloipe ist mittwochs, donnerstags und freitags vom Einsetzen der Dämmerung bis 21.00 Uh beleuchtet.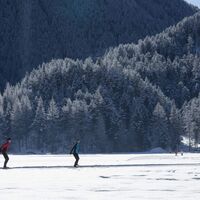 Altro
Noleggio
Sci da fondo Servizio
Contatto Ufficio del turismo
Ötztal Tourismus-Information Längenfeld
Indirizzo

Oberlängenfeld 24, A-6444 Längenfeld

Telefono

+43 (0)57200 300

Fax

+43 (0)57200 301

E-Mail

Homepage
Le più famose stazioni sciistiche di fondo