Hotel Steffisalp
6767 Warth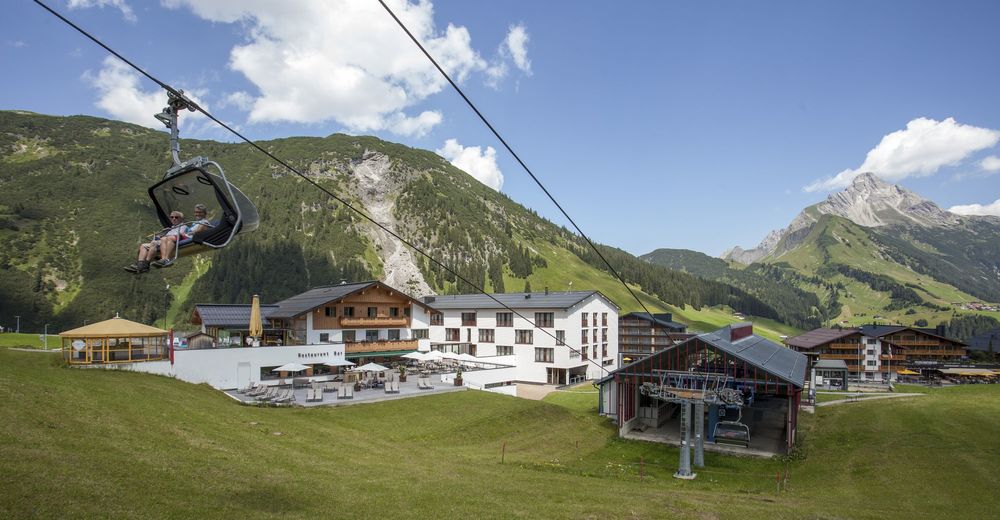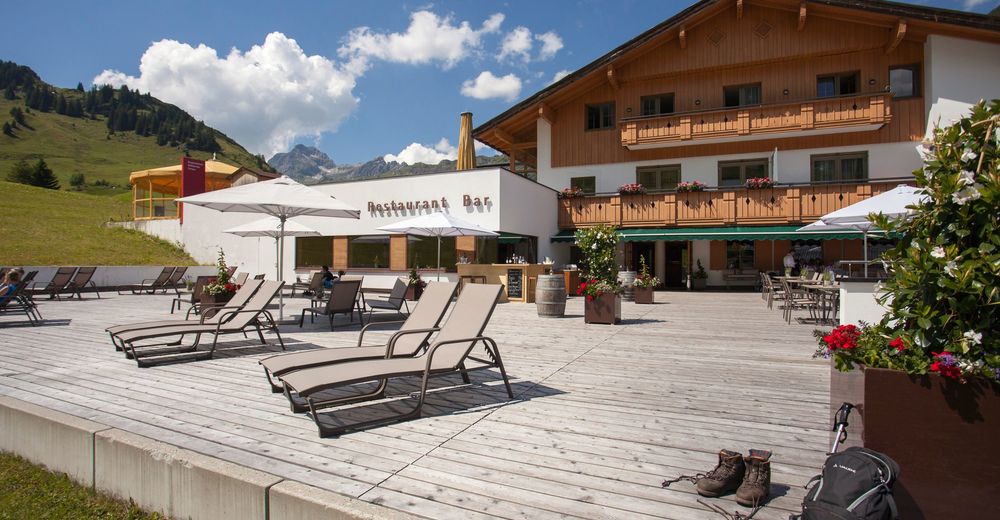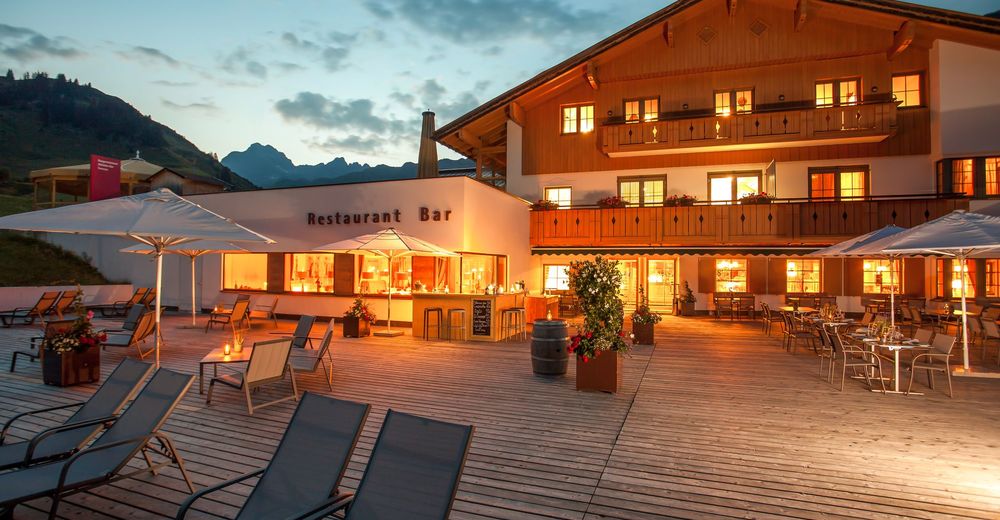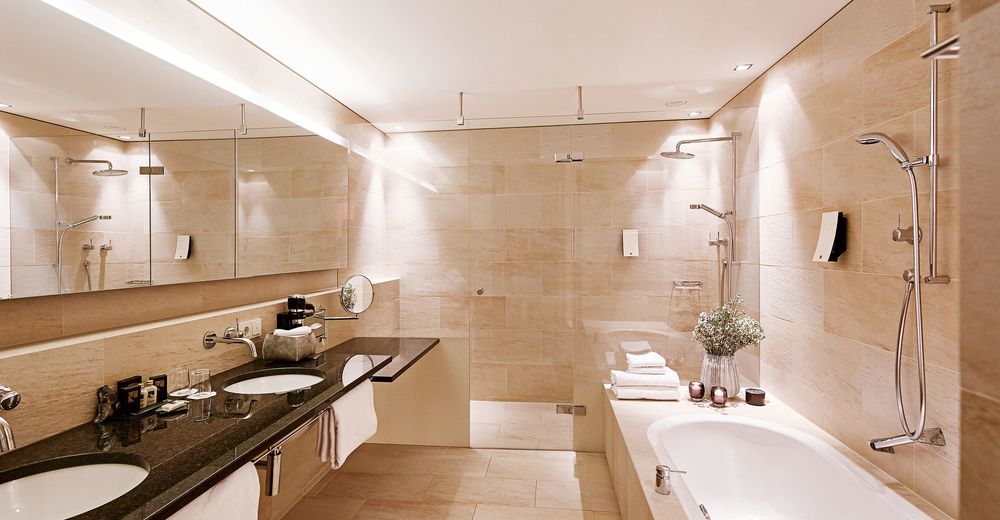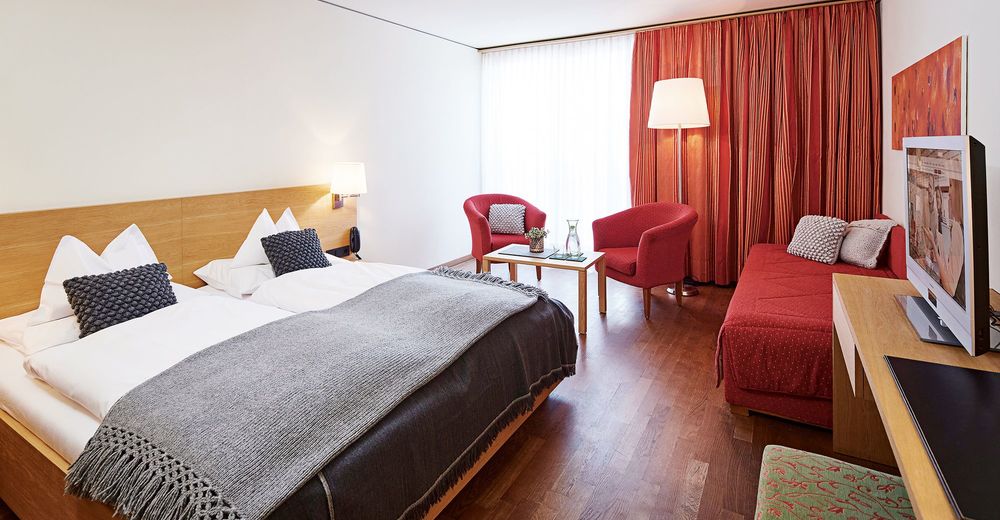 Welcome at Sporthotel Steffisalp!
A really comfortable stay at 1515m altitude - paradise on your doorstep
Our 56 rooms in five categories provide you with the highest well-being comfort in Sporthotel Steffisalp.
*For the adventurous and those who are in search of tranquillity – we cater for everyone here *
Take some time-out from the hectic pace of day-to-day life and let us pamper you. On the one hand, the fantastic natural setting around Warth radiates tranquillity and energy, while on the other it provides perfect conditions for an action-packed summer holiday with unforgettable hikes. Ponder life here with us in the mountains and gather your strength for the challenges to come.
Elegantly decorated tables and delicious treats
A great day of skiing starts with a tasty breakfast. And so you enjoy an energy-packed start to your day, we indulge you in the morning with an extensive buffet breakfast. Look forward to sophisticated meals in the evening and tasty snacks in the afternoon – every dish is created with care and attention by our chefs. Enjoy the fresh air on our sun terrace and the impressive mountain backdrop in Warth.
Pure relaxation - Wellness in SteffisSPA
After an action-packed day of skiing you can devote yourself to rest and relaxation in SteffisSPA. Relax, re-energise, feel great. Experience the beneficial effect of the massage jets and the bubble jets in the health pool. In our warming well-being area you will find a Finnish sauna, a biosauna, a steam bath and infrared cabins. Or be indulged with a variety of massage and cosmetic treatments.
Pay us a visit in winter too
Alpine meadows in full bloom in the summer – then snow-covered mountains in the winter. The fantastic natural backdrop also reveal itself at its best in its winter coat. Surrounded by deep snow-covered slopes, our sport hotel is located right at the foot of the ski area. 350 very well prepared kilometres of pistes are waiting for you!
We look forward to welcoming you!
Allgemeine Verfügbarkeit Hotel Steffisalp
su richiesta
disponibile
non disponibile
chiuse
maggio 2022
KW
lun
mar
mer
gio
ven
sab
dom
1
2
3
4
5
6
7
8
9
10
11
12
13
14
15
16
17
18
19
20
21
22
23
24
25
26
27
28
29
30
31
giugno 2022
KW
lun
mar
mer
gio
ven
sab
dom
1
2
3
4
5
6
7
8
9
10
11
12
13
14
15
16
17
18
19
20
21
22
23
24
25
26
27
28
29
30
Offerte Estate Hotel Steffisalp
Offerte Inverno Hotel Steffisalp
Prezzi
Saison D Winter 21/22
03.12.2021 - 18.12.2021
Komfort-Doppelzimmer (Camera doppia)
per persona / per notte
Superior-Doppelzimmer (Camera doppia)
per persona / per notte
Familiensuite Tirol (Camera con più letti)
per persona / per notte
Familiensuite Arlberg (Camera per famiglie)
per persona / per notte
Lechsuite (Suite)
per persona / per notte
Komfort-Doppelzimmer zur Alleinbenutzung (Camera doppia)
per persona / per notte
Saison B Winter 21/22
19.12.2021 - 25.12.2021 23.01.2022 - 25.02.2022 06.03.2022 - 26.03.2022
Komfort-Doppelzimmer (Camera doppia)
per persona / per notte
Superior-Doppelzimmer (Camera doppia)
per persona / per notte
Familiensuite Tirol (Camera con più letti)
per persona / per notte
Familiensuite Arlberg (Camera per famiglie)
per persona / per notte
Lechsuite (Suite)
per persona / per notte
Komfort-Doppelzimmer zur Alleinbenutzung (Camera doppia)
per persona / per notte
Silvester 22
26.12.2021 - 02.01.2022
Komfort-Doppelzimmer (Camera doppia)
per persona / per notte
Superior-Doppelzimmer (Camera doppia)
per persona / per notte
Familiensuite Tirol (Camera con più letti)
per persona / per notte
Familiensuite Arlberg (Camera per famiglie)
per persona / per notte
Lechsuite (Suite)
per persona / per notte
Komfort-Doppelzimmer zur Alleinbenutzung (Camera doppia)
per persona / per notte
Saison C Winter 21/22
02.01.2022 - 22.01.2022 27.03.2022 - 24.04.2022
Komfort-Doppelzimmer (Camera doppia)
per persona / per notte
Superior-Doppelzimmer (Camera doppia)
per persona / per notte
Familiensuite Tirol (Camera con più letti)
per persona / per notte
Familiensuite Arlberg (Camera per famiglie)
per persona / per notte
Lechsuite (Suite)
per persona / per notte
Komfort-Doppelzimmer zur Alleinbenutzung (Camera doppia)
per persona / per notte
Fasching 22
26.02.2022 - 06.03.2022
Komfort-Doppelzimmer (Camera doppia)
per persona / per notte
Superior-Doppelzimmer (Camera doppia)
per persona / per notte
Familiensuite Tirol (Camera con più letti)
per persona / per notte
Familiensuite Arlberg (Camera per famiglie)
per persona / per notte
Lechsuite (Suite)
per persona / per notte
Komfort-Doppelzimmer zur Alleinbenutzung (Camera doppia)
per persona / per notte
Sommer 22
01.07.2022 - 09.10.2022
Komfort-Doppelzimmer (Camera doppia)
per persona / per notte
Superior-Doppelzimmer (Camera doppia)
per notte
Familiensuite Tirol (Camera con più letti)
per persona / per notte
Familiensuite Arlberg (Camera per famiglie)
per persona / per notte
Lechsuite (Suite)
per persona / per notte
Komfort-Doppelzimmer zur Alleinbenutzung (Camera doppia)
per persona / per notte
Preis auf Anfrage außerhalb der Saisonzeiten
Tipi di pagamento
Cash
EC card
VISA
Mastercard
Note:
Steffisalp services:
Living comfort in modern & spacious rooms with bath
Welcome cocktail
Safe, wlan, television, telephone
Rich breakfast buffet until 10.30 am
Daily fresh salad buffet
Daily multi-course menu with choice of course in the evening
Cosy bathrobe and bathing slippers for the duration of your stay
Free use of our spa and fitness area SteffisSPA
Tea bar in the sauna area
Internet connection with own laptop is free
One underground parking space per room
Camera/Appartamenti
Tipi di pagamento

Cash EC card VISA Mastercard