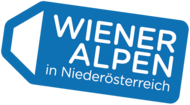 Semmering - Rax - Schneeberg
483 - 1.000m
Welcome!
You can see the mountains of the Viennese Alps from afar - another world at the gates of Vienna. The landscape here is still intact, and it has preserved diversity and uniqueness in its beauty and smallness.
Each region has its own face - idyllic valleys, Pannonian, Central European and Alpine mountain and hill country with a slice of high mountain, on the eastern edge of the Alps.
Hiking!
To explore a landscape on foot and to have enough time and leisure to listen to the chirping of birds, to observe nature or simply to be able to order one's thoughts in peace - this is not only a benefit for the body, but also a balm for the soul.
Crystal-clear lakes nestled in idyllic hilly landscapes or mighty mountain massifs with lonely alpine pastures? No matter whether you are looking for a sporty kick or simply want to switch off? In the tourist destination of the Vienna Alps in Lower Austria you are in exactly the right place.
Experience Culture in the Viennese Alps
The Bucklige Welt, Semmering, Rax, Schneeberg and Wechsel form an enchanting natural backdrop that can be visited on a cultural mission until late autumn.
Theatre productions worth seeing, concert series and music festivals, exhibitions, galleries and museums invite you to a shore excursion in the mountain world south of Vienna.
---
---
Consigli per il tempo libero Semmering - Rax - Schneeberg
Visualizza tutti i consigli per il tempo libero
---
Contatto Semmering - Rax - Schneeberg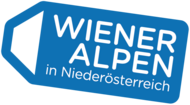 Wiener Alpen in Niederösterreich
Schlossstraße 1, A-2801 Katzelsdorf
Telefono

Fax

Homepage
E-Mail
Richiesta e Prospetto ordine Alloggi
Località Semmering - Rax - Schneeberg
Laghi Semmering - Rax - Schneeberg
Ferrovie di montagna Apertura estiva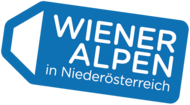 Trova un alloggio Semmering - Rax - Schneeberg
21 Hotel, Appartamenti vacanze...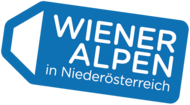 Fornitore di sport Semmering - Rax - Schneeberg
Offerte e Pacchetti Semmering - Rax - Schneeberg
Manifestazioni
18.07. - 26.09. rispettivamente MA

23.07. - 29.10. rispettivamente DO

16.09. - 15.10. rispettivamente VE, SA, DO
Webcams