Alloggi
Active by Leitner's|Natur&LifestyleHotel
- Kaprun
© Active by Leitner´s - Peter Moser
© Active by Leitner´s - Peter Moser
© Active by Leitner´s
© Active by Leitner´s - www.guenterstandl.de
© Active by Leitner´s
© Active by Leitner´s - www.guenterstandl.de
© Active by Leitner´s
© Active by Leitner´s - www.guenterstandl.de
© Active by Leitner´s
Benvenuti nel'albergo Active by Leitner's|Natur&LifestyleHotel a Kaprun!
Life and Style in the here and now for a new generation beyond age and lifestyle. We offer friendly hospitality, a quality experience and informality in a unique atmosphere.
**** Corona update summer 2021:
* Always money back guarantee for travel bans and travel warnings *
-free cancellation up to 8 days before arrival
-lots of free space only 50% of the hotel is occupied
What remains - as always - is our hospitality, our team and our excellent cuisine ;-)
7 good reasons...
to visit the Active by Leitner's
The Active Hotelfeeling with modern design and clear lines.
Spa & Balance - total relaxation, effective movement and new energy with the Active_Time_Konzept: "recreation / activity / Spa time" - we'll move you!
Adventure Spa- the natural beauty of the Kitzsteinhorn will move you. Emotionally and physically, both summer and winter.
Fit for food- enjoy our culinary highlights in our 400-years old farmhouse.
Host & Team - our name is our programme! The best tips for your personally, even sportive and active.
Wonderful and peaceful location, only 2 minutes to the (free) shuttle bus and in only a few minutes directly at the Kitzsteinhorn, Zell am See/Schmittenhöhe and Kaprun/Maiskogel. Five minutes to the town centre of Kaprun.
best departure point for cycling, golf, hiking and cross-country skiing, Biking....
INFO Packages: plus local tourist tax of € 1,85.- per person/night from 13y. on
Videos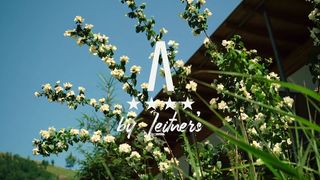 02:02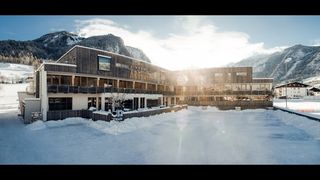 00:32
We are looking forward to hearing from you.
Disponibilità Active by Leitner's|Natur&LifestyleHotel
su richiesta
disponibile
non disponibile
Offerte Estate Active by Leitner's|Natur&LifestyleHotel
Offerte Inverno Active by Leitner's|Natur&LifestyleHotel
Tariffa speciale weekend / Wellness / Forfait invernali
3 Notti: 24.06.2022 a 18.09.2022
1 day entrance to the TauernSpaTherme Kaprun (excl.saunaworld) 1 Massage 25 min. (per person) 1 Active tea (per room) and 4 days | 3 overnights Healthy breakfast buffet Excellent...
Prezzi
| Inverno | Alta stagione | Alta / bassa stagione |
| --- | --- | --- |
| Pernottamento | - | - |
| con colazione | € 70 a € 110 | € 65 a € 110 |
| Mezza pensione | € 92 a € 155 | € 88 a € 120 |
| All-inclusive | - | - |
| Estate | Alta stagione | Alta / bassa stagione |
| --- | --- | --- |
| Pernottamento | - | - |
| con colazione | € 66 a € 110 | € 60 a € 100 |
| Mezza pensione | € 91 a € 120 | € 81 a € 110 |
| All-inclusive | - | - |
single use + € 30,- per nights/only high season
children: 0-2 y. € 15,- | 3-5 y. € 15,- to € 35,- | 6-12 y. € 45,- to € 65,-