Alloggi
Sonnberg Ferienanlage
- Flachau
Sonnberg Ferienanlage
5542 Flachau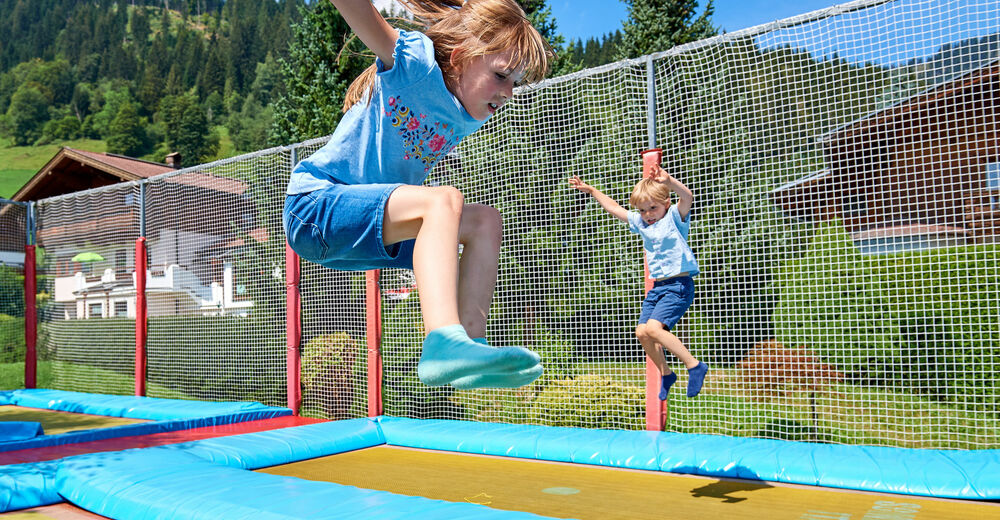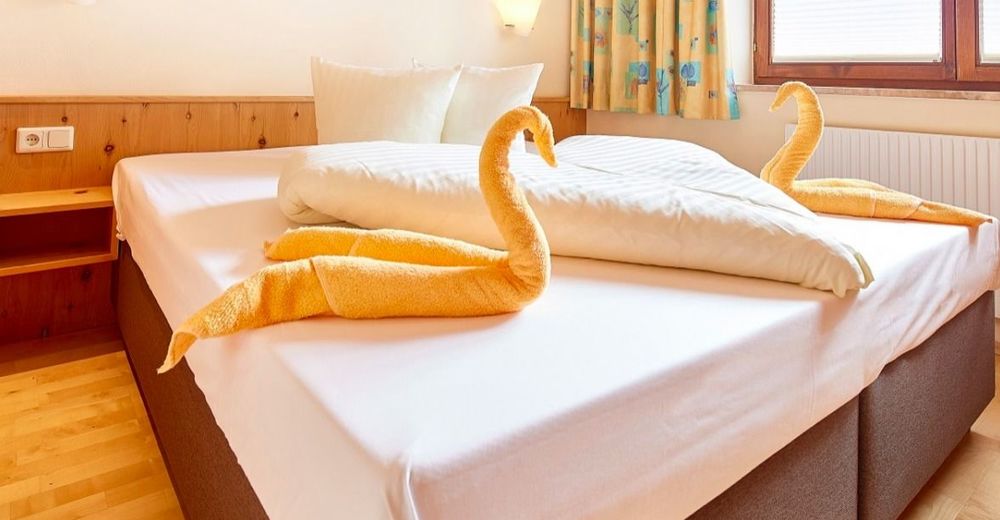 © ALGO.AT - ALEX GOLLEGGER
© ALGO.AT - ALEX GOLLEGGER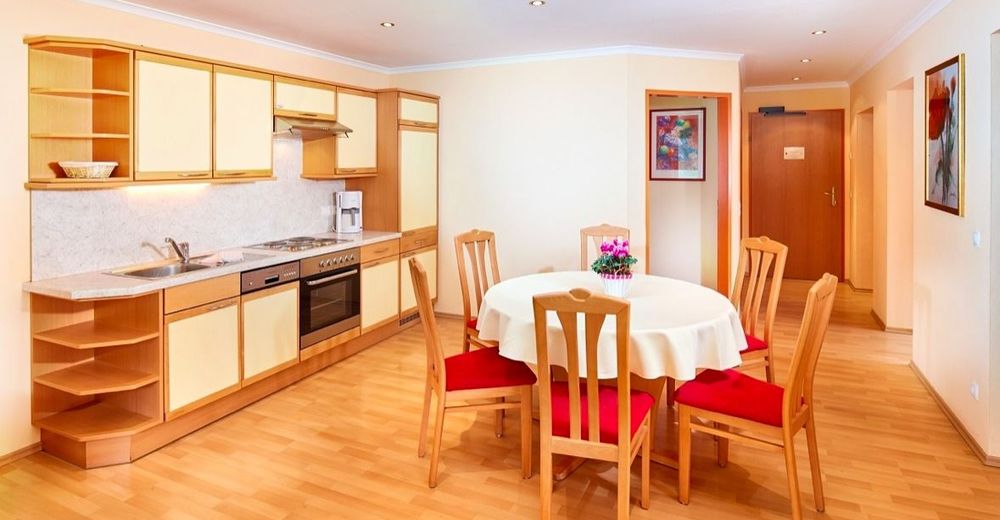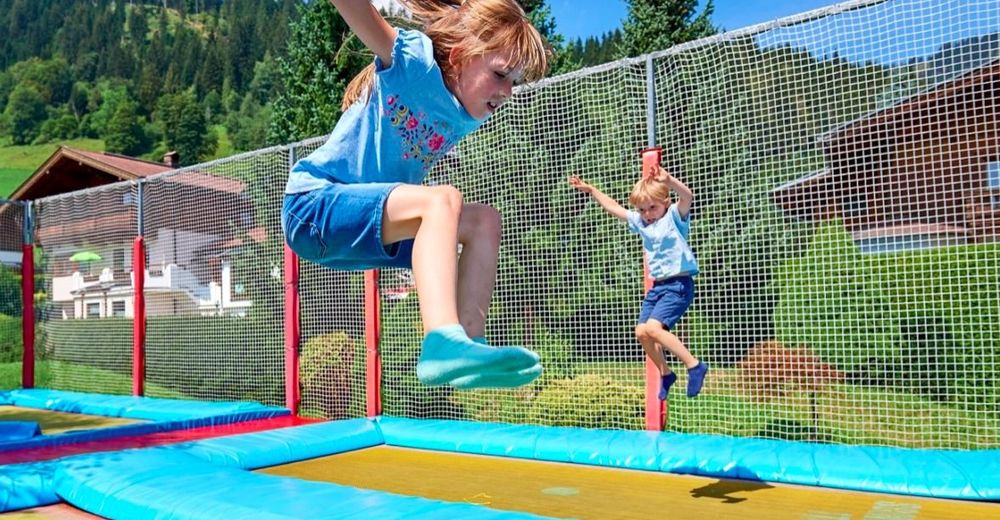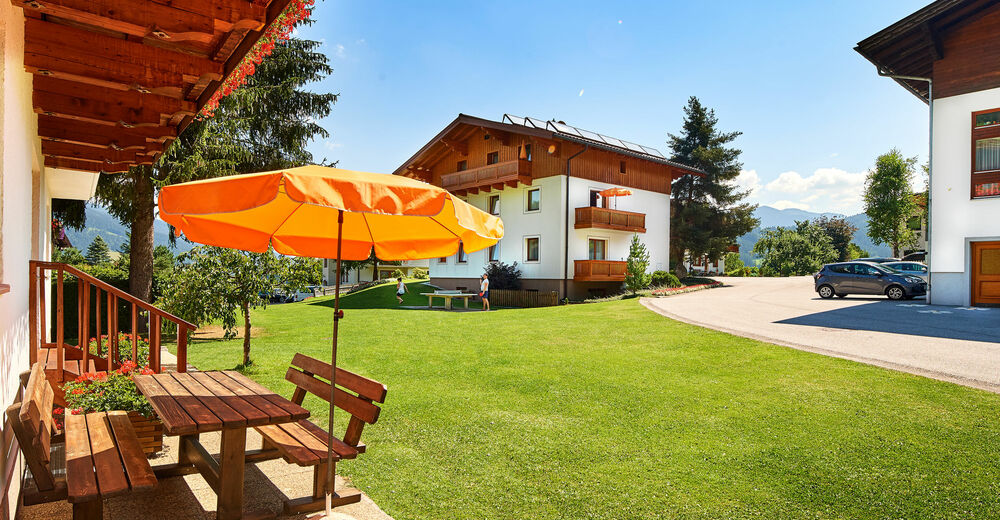 © ALGO.AT - ALEX GOLLEGGER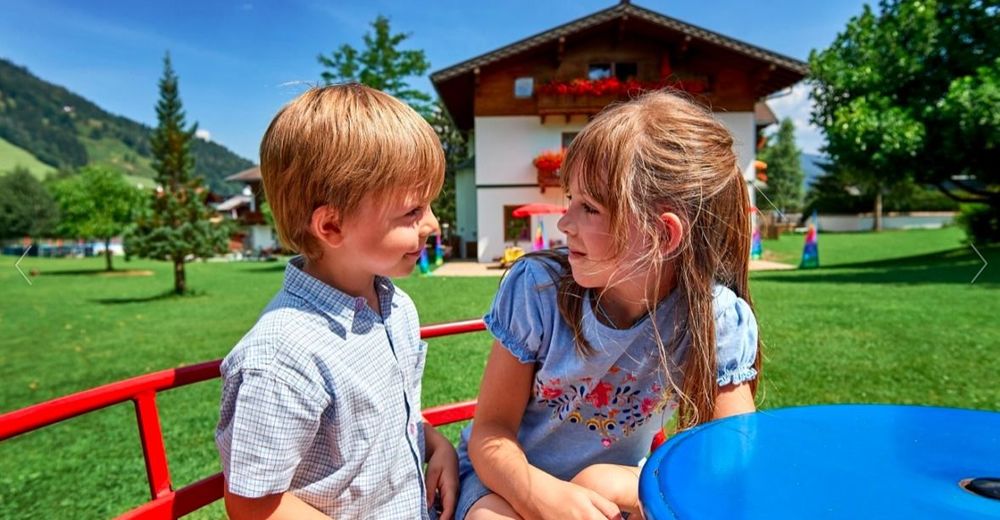 Familienurlaub in der Sonnberg Ferienanlage
Bevorstehende Änderungen am Verlauf
Der Übersetzungsverlauf steht bald nur noch zur Verfügung, wenn du angemeldet bist. Er wird dann zentral über Meine Aktivitäten verwaltet. Der bisherige Verlauf wird durch dieses Upgrade gelöscht. Speichere also Übersetzungen, auf die du später noch zugreifen möchtest.
OK
2065/5000
Apartments & holiday flats in Flachau-Reitdorf *
/ Holiday complex including child and baby care in summer & winter /
The opposite of everyday life is vacation. Namely family vacation on the Sonnberg to be exact.
What is special about the Sonnberg holiday complex?
We probably recognize this best when we look at our guests. There are big and small, active people as well as lazybones who want to experience the hectic pace of everyday life in the nicest weeks of the year.
/ Affordable family apartments for 2 to 13 people /
Plenty of room for vacation!
Enjoy your vacation in one of our fully and child-friendly apartments in different sizes, between 25m² to 110m² for 2 to 13 people. All of our non-smoking apartments are at least equipped with a balcony or terrace for your panoramic view of our beautiful mountains.
Summer vacation in Austria *
/ Hiking, cycling, horseback riding, cooling off in the swimming lake and much more. during the summer holidays in Flachau /
The offer of our holiday complex is so diverse that your family vacation with us will be a very special experience.
Vacation is more than just going somewhere. And that should also apply to our guests.
Holidays also consist of looking and experiencing. It consists of admiration, smell, taste and a little thoughtfulness. From sun and water, from earth and the colors of nature. From feeling, understanding and touching. And of course from memories ..
Colorful children's world on the Sonnberg in Flachau *
/ Cool children's adventures - "Fun for Kids" in the Salzburg region /
There is a lot to discover on a family holiday in Flachau in the Salzburg region in summer and winter. Even the smallest children are busy enough in our family village. In the Sonnberg family park in Flachau-Reitdorf, our little guests can expect many varied activities, exciting children's programs in summer and fun games to make your vacation unforgettable and adventurous.
Feedback geben
Verlauf
Gespeichert
Community
Videos
Allgemeine Verfügbarkeit Sonnberg Ferienanlage
su richiesta
disponibile
non disponibile
Prezzi
Camera/Appartamenti