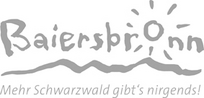 Baiersbronn
500 - 1.050m
Enjoy the Black Forest
Baiersbronn, surrounded by hills and shallow valleys, is the largest forested tourism community of Baden-Württemberg. Known for its family-friendly, versatile active sports facilities, first class hotels and excellent spa expertise, Baiersbronn is also a heaven for gourmets.
*Hiking *
A network of over 500 km of marked hiking trails and small, romantic paths with superb
viewpoints invite you to explore the landscape (457-1154 m) with five ice-aged lakes. Managed hiking huts such as the "Glasmännlehütte" located on the "Stöckerkopf" invite one to a "Vesper" (snack) and a refreshing beer or glass of wine. The local Hiking Information Centre offers guided hiking tours.
Culinary highlights
A total of 8 Michelin stars are distributed over three chief cooks in Baiersbronn. Germany's best cook, Harald Wohlfahrt (Hotel Traube Tonbach), Claus-Peter Lumpp (Hotel Bareiss) and Jörg Sackmann (Hotel Sackmann) will make your stay in Baiersbronn to a true culinary delight tour. But of course not only the "Star-Cooks" dominate the culinary scene - also the chefs in the numerous hotels, restaurants and inns cook the delicious swabian cuisine.
Wellness & Spa
A numerous amount of hotels offer wide ranged wellness programs reaching from full body massages over to saunas within charcoal-stack-styled saunas up to a "Zuberbad" (traditional tub-bath). You'll definitely bring your body into swing again.
Family & Children
A kingdom for kids: 5 outdoor pools, over 20 playgrounds, Murgel's playhouse (guest kindergarten), miniature golf courses, Hauff's Fairy Tale Museum, an extensive children's holiday program, ice-rink, and numerous family accommodations welcome you warmly for a stay in Baiersbronn.
Sports
Whether hiking, nordic walking, inline skating, paragliding, mountainbiking, snowshoeing ... Baiersbronn offers so many opportunities to be athletic, that the holidays are almost always to short.
---
Consigli per il tempo libero Baiersbronn
Visualizza tutti i consigli per il tempo libero
---
Contatto Baiersbronn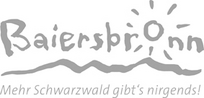 Baiersbronn Touristik
Rosenplatz 3, D-72270 Baiersbronn
Telefono

Fax

Homepage
E-Mail
Ferrovie di montagna Apertura estiva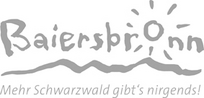 Trova un alloggio Baiersbronn
2 Hotel, Appartamenti vacanze...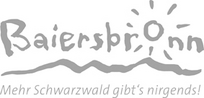 Fornitore di sport Baiersbronn
Offerte e Pacchetti Baiersbronn
Webcams