Snowpark Oberammergau
Directly at the city´s end is the lower station of the Kolben lifts, where you will find the home of the Snowpark Oberammergau at the Wank lifts. For the Snowpark is a self-contained, demarcated area available. The snowpark is groomed daily by the shape crew and the bully support.
The lower part of the park has direct connection to the large parking lot, so long ways and lift rides belong to the past. After a day at the snowpark or in between the runs there is the possibility to take a drink at the small cottage hosted, or to ride to the car directly.
Thanks to a professional Shape-Team - all professional athletes in the field of winter sports - and a specially acquired ParkBully, the constant re-shapes and even minute changes are secured and implemented, making the snowpark an ideal playground - from beginner to pro!
The snow park was built with support from the owner of the Wanklifte Oberammergau. The shapers and riders have realized a dream with the Snowpark Oberammergau, that offers a perfect set-up and very affordable rates for every freestyle enthusiasts.
---
Stato della neve e del parco
Non sono disponibili informazioni sul parcheggio.
Informazioni attuali
Oggi, 02:41
---
Snowpark Oberammergau
Altezza sul livello del mare

950 m

Area

PROLINE
Downrail 10 m
Wavebox 12 m
Highrail
Kicker with 10 m Table
Kicker with 15 m Table

MEDIUMLINE
Kinked Box 12 m
Kicker 6 m Table
Straight Box 8 m
Kinked Rail 6 m
Ghetto Bonk

EASYLINE
Straight Box 3 m
Kicker with 2 m Table
Kinkedrail 3 m

Elemente
---
Weitere Informationen
Schneekanonen

4

Link
Dimensione del parco

S

Totale

13

Facile

5

Pubblico

7

Professionista

5
Video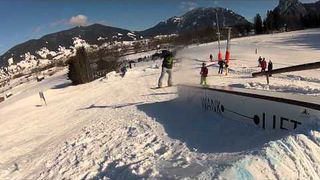 02:41
03:33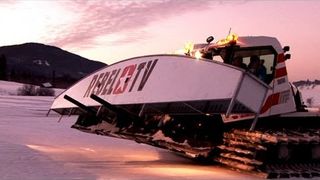 02:18
Webcams
Gli snow parks più popolari
Stazioni sciistiche preferite